'We've run out of luck up there,' pass ambassador tells backcountry users at WYSAW.
Jackson Hole News & Guide
By Cody Cottier
Backcountry snow sports always carry an aura of uncertainty. Snow stability varies from day to day and slope to slope, unpredictable weather can sabotage any outing, and complex psychological factors govern reactions at every turn.
Each year, the Wyoming Snow and Avalanche Workshop seeks to arm recreationists with the knowledge to navigate such challenges in the backcountry. This time, during the Saturday event, a panel of speakers also impressed upon the audience the gravity of yet another variable: the conflict between skiers and commuters on Teton Pass.
That tension has the potential to radically alter the state of access to Jackson Hole's most popular backcountry destination, where thousands descend Mount Glory and the terrain on the south side of the pass each season.
"We want to provide access to the national forest," said Linda Merigliano, recreation wilderness program manager for the Bridger-Teton National Forest. "At the same time we are adamant that people need to be responsible. We have to get that across, and it's going to take the whole community."
To get it across, she and six other panelists used the platform of WYSAW, an annual workshop that draws a vast cross section of winter recreators as they transition to the backcountry mindset. This year, on the fifth anniversary, more than 450 people registered.
With the ever-looming prospect of a human-triggered avalanche injuring or killing drivers on the highway below, WYSAW organizers rounded up representatives from government agencies and user groups that have a stake in the pass to offer their perspectives on the predicament.
Awareness is growing "that this is a real problem that needs to be addressed," said John Fitzgerald, an avalanche forecaster with the Wyoming Department of Transportation.
The Teton Backcountry Alliance, a group of longtime local recreators, formed last year to protect access to the terrain used by backcountry skiers, snowboarders and snowmobilers.
Jay Pistono, a member of the alliance and a Teton Pass ambassador who spends his winters urging skiers to take conservative lines down the mountain — and berating them when they don't — said that if they aren't careful, it's only a matter of time until someone strikes the death blow for pass access.
"We've run out of luck up there, folks," he said. "We've had too many close calls."
Teton County Sheriff Matt Carr, another panelist, said that in three cases he has determined the skier who triggered an avalanche on the pass. After working with the Teton County Attorney's Office he learned it's difficult to prosecute such cases, but he said he would rather educate backcountry users and avoid the courtroom anyway.
On the other hand, Wyoming Highway Patrol Lt. Matt Brackin said, "If there's no teeth to anything, what's the point? Everybody's just going to continue to do that behavior with no consequences, and that's what we don't want."
Leah Corrigan, who founded the Recreation Law Center and advises recreators on legal liability, confirmed that it's difficult to hold skiers accountable, especially by meeting the "beyond a reasonable doubt" standard of proof required for criminal prosecution. But, she said, "it's not far-fetched" that they could be held accountable under civil law.
Depending on the circumstances, Corrigan said an avalanche-related case could be filed in federal court. The outcome of such a trial could ripple across the American West.
"We really are in a unique and — as a litigator, to me — terrifying position in Teton County," she said.
Regardless, she said, legal implications shouldn't be anyone's foremost concern.
"Here's what it really comes down to," Corrigan said. "If you are the person who's in the position of having triggered a slide that took out a commuter, who happens to be a 6-year-old child's father," she said, pausing for a moment. "Let that sink in.
"That is soul-crushing," she said. "That's not something you recover from, and I think that should be the focus."
Pistono argues the solution is as simple as avoiding Glory Bowl and Twin Slides, the two most notorious avalanche paths with the potential to shut down the pass to traffic or to harm motorists.
Merigliano agreed that the problem doesn't require the national forest or any other agency to enact new regulations. Rather, she suggested, the backcountry community must self-regulate.
"It's got to come from within," she said. "It's got to come from a sense that we are here to do the right thing."
Those who love Teton Pass appear to be growing more aware of the potential consequences if they can't collectively agree to be more prudent. When the Teton Backcountry Alliance issued a survey last season about the community's wishes for the pass, more than 1,000 people answered.
"The high number of respondents tells me that people care," said Gary Kofinas, chairman of the alliance's steering committee.
The survey found that most are open to temporary closures of Glory Bowl and Twin Slides under high-risk avalanche conditions, though they are not willing to give up these exhilarating lines for good. About 75% of respondents said they were willing to pay for a permit to park at the top of the pass.
But WYDOT officials have warned that they could at any point stop plowing the parking lot (which they note is not actually a parking lot, but only a brake-check area) that gives skiers easy access to the Glory bootpack and other terrain.
"It's definitely an option on the table, and it's within our jurisdiction to do that," Fitzgerald said. "But … we haven't been pushed that far yet."
After a brief silence, someone from the audience shouted, "We're close!"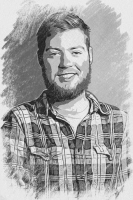 Cody Cottier covers town and state government. He grew up with a view of the Olympic Mountains, and after graduating Washington State University he traded it for a view of the Tetons. Odds are the mountains are where you'll find him when not on deadline.
https://www.jhnewsandguide.com/news/features/panel-warns-against-reckless-pass-skiing/article_104450f7-dd36-554f-9617-48ccb3106ca4.html